Please swipe left/right to view content
LACTOKID 1-3 900g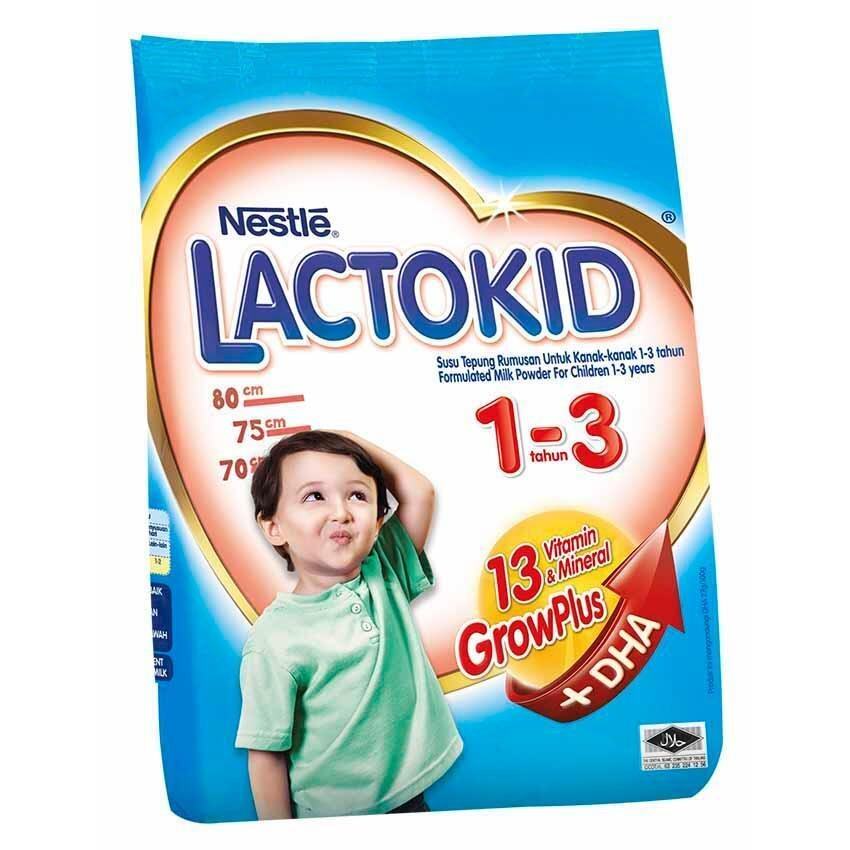 LACTOKID 1-3 formulated milk powder is developed for children aged 1 to 3 years old. It contains GROW PLUS with nutrients to support your childs OPTIMUM growth :
Protein - Important for growth and development
Calcium - Helps in the development of strong bones and teeth
Vitamin D - Helps the body absorb calcium and phosphorus
DHA - Found in abundance in the brain
Vitamin B12 - Important factors in red blood cell formation
Iron - Components in red blood cells that carry oxygen around the body
Ingredients & Allergen Information:
INGREDIENT: Skimmed Milk Powder (Cows Milk), Glucose Syrup, Sucrose, Buttermilk Powder, Lactose, Palm Olein, Corn Oil, Low Erucic Rapeseed oil, Inulin, Vitamin, Mineral, Fish Oil. Contains Emulsifier (Soy Lecithin) As Permitted Food Conditioner. Contains Permitted Flavouring (Vanillin). All additives are of plant or synthetic.